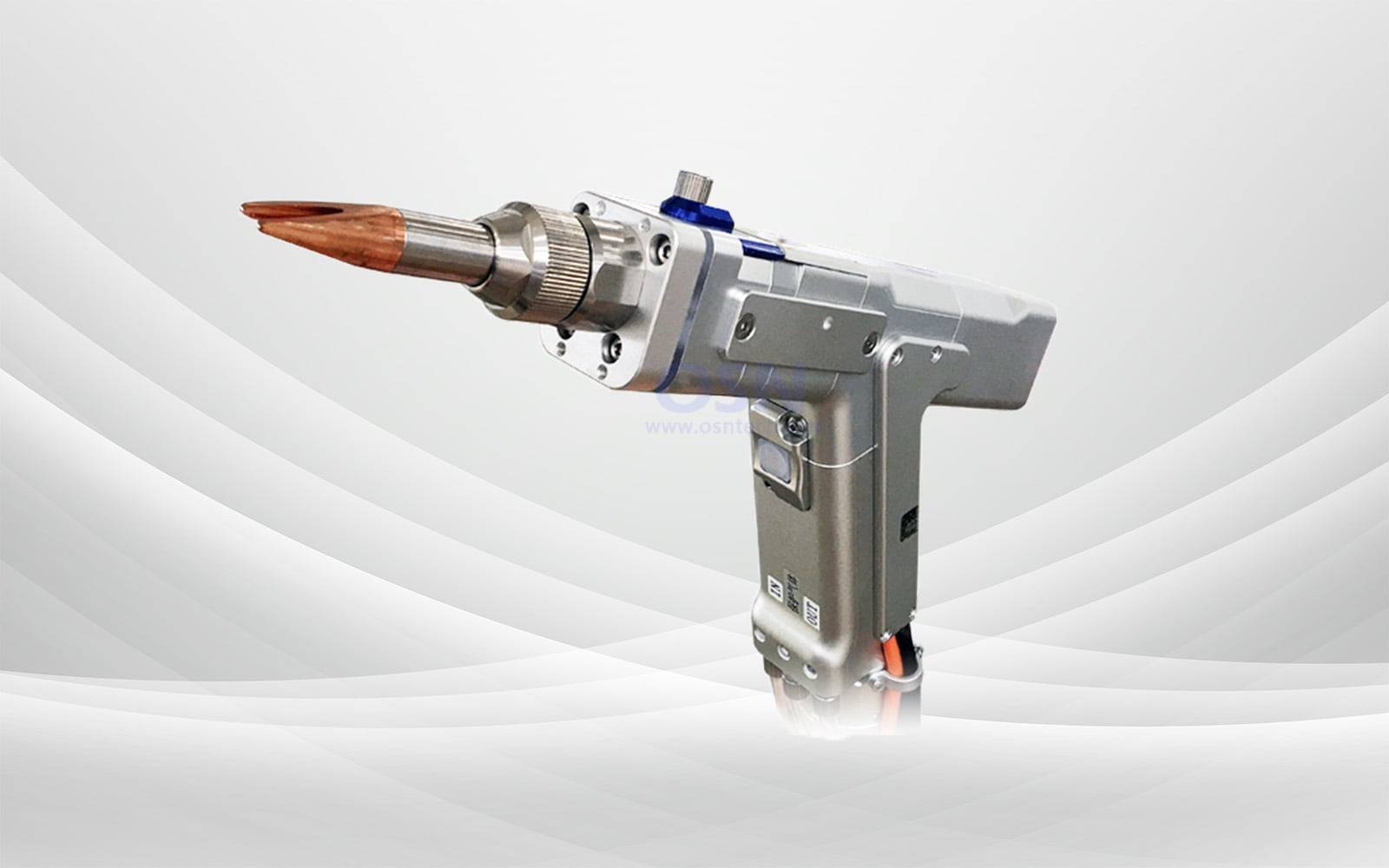 Air Cooled Mini Handheld Fiber Laser Welding Machine 01
Air Cooled Mini Handheld Fiber Laser Welding Machine 02
Air Cooled Mini Handheld Fiber Laser Welding Machine 03
Air Cooled Mini Handheld Fiber Laser Welding Machine 04
Air Cooled Mini Handheld Fiber Laser Welding Machine 05
Air Cooled Mini Handheld Fiber Laser Welding Machine 06
Air Cooled Mini Handheld Fiber Laser Welding Machine
The mini handheld fiber laser welding machine is researched to realize the increasing number of applications that require higher welding precision, lower heat input, and lower electrical energy consumption. The machine uses the latest generation of the fiber laser module, which can perfectly replace traditional arc welding, TIG welding, and MIG welding. The manual laser welding machine with the high-energy fiber laser beams into the optical fiber can be used for remote laser welding. Such as cabinets, stainless steel, aluminum, kitchen, stairs, doors, windows guardrail, and other industry's complex irregular welding processes. The handheld laser welder couples WOBBLE handheld laser head overcomes the limitation of the worktable's stroke space, enabling it easy for spot welding, butt welding, overlap welding, vertical welding, flat fillet welding, and co welding.
Mini Compact Design
With new generation of air-cooled technology, this mini laser welding machine is much lighter and in small size, which is similar to lightweld 1500 laser welding system. The machine dimensions are 650mm(L)x300mm(W)x570mm(H) and the net weight is 75kg.
Functional Wobble Welding Gun
Ergonomic self-developed wobble welding head, high stability, less maintenance and more energy saving. The wobble laser welding with laser width adjustable and stronger welding fault tolerance, improves the small light spot of traditional laser welding.
Hand held laser welding machine parameters
| Model | FH1500 |
| --- | --- |
| Output Power | 1500W |
| Working Mode | Continuous / Modulation / Timing |
| Laser Wavelength | 1075 ± 10 nm |
| Maximum Modulation Frequency | 50KHZ |
| Power Undulate Range | < 5% |
| Laser Response Time | < 10us |
| Indicating Light Wavelength | 650nm |
| Indicating Light Adjusting Range | < 1mW |
| Cooling Method | Air Cooling |
| Cooling and Protection Gas | Inert Gas |
| Working Ambient Temperature | 10-50 ℃ |
| Working Ambient Humidity | ≤85 degree |
| Input Voltage | 220 VAC/50Hz/60Hz |
| Machine Dimensions | 650mm(L)*300mm(W)*621mm(H) |
| Weight(N.W.) | 75KG |
Conduction system parameters
| | |
| --- | --- |
| Port Type | Automatic Wire Feeding Welding Head |
| Collimating Focal Distance | 50mm |
| Focusing Distance | 150mm |
| Transmission Length | Standard 5±0.5m (Optional 10m) |
| Material Type | Welding Depth |
| --- | --- |
| Stainless Steel | ≤ 3mm |
| Carbon Steel | ≤ 3mm |
| Aluminum | ≤ 2mm |
| Copper | ≤ 1mm |
Wobble Welding Gun
Fiber Laser Source
Protective Lens
Laser Welding Nozzle
Additional Options
Wire Feeding System
Safety Goggles – Protective Wavelength:190-450nm & 850-1100nm
Protective Lens – for Replacement
Laser Welding Nozzle – for Replacement