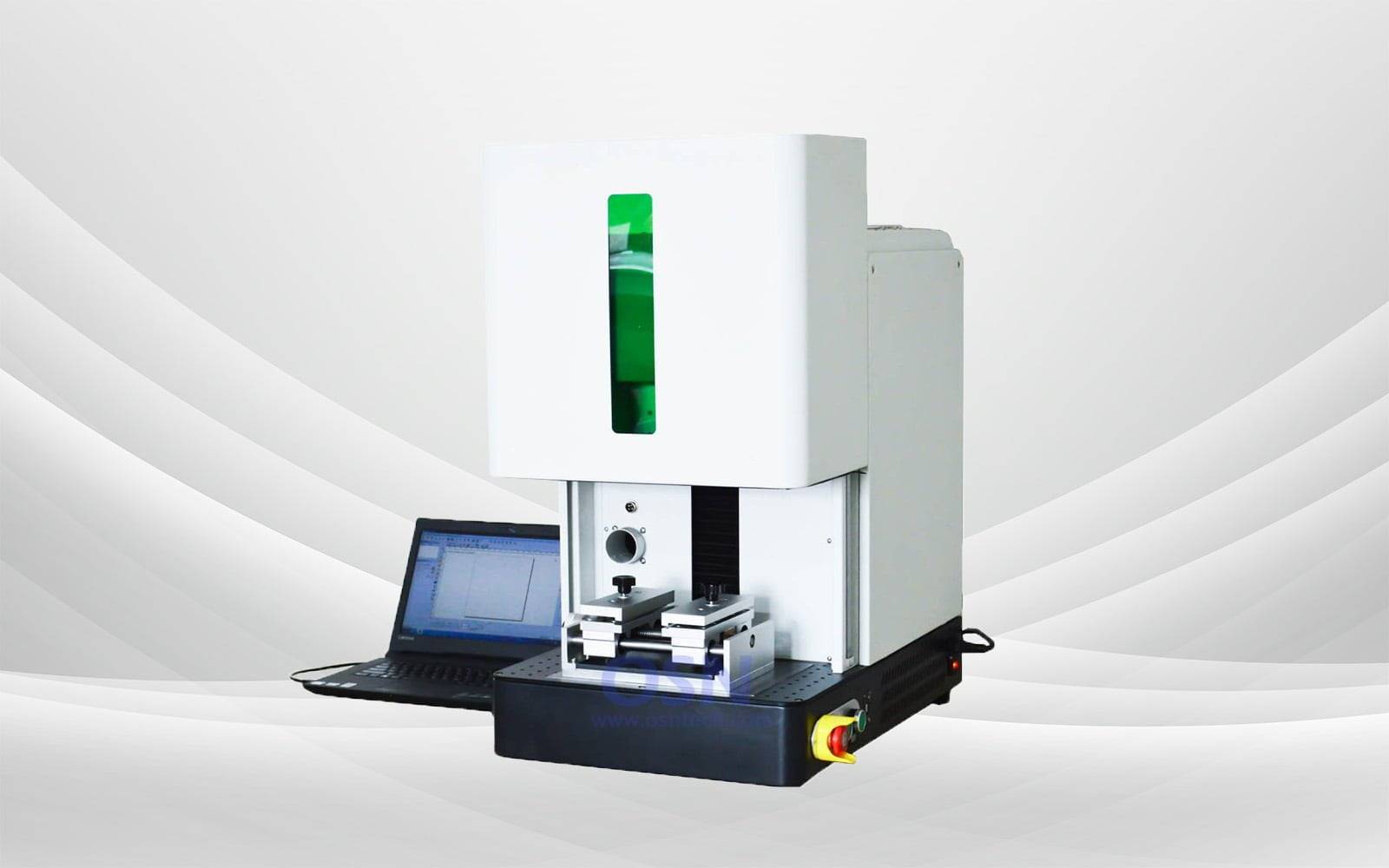 Enclosed-Mini-Portable-Fiber-Laser-Marking-Machine-01.jpeg
Enclosed Mini Portable Fiber Laser Marking Machine 02.jpeg
Enclosed Mini Portable Fiber Laser Marking Machine 03.jpeg
Enclosed Mini Portable Fiber Laser Marking Machine 04
Enclosed Mini Portable Fiber Laser Marking Machine 055.jpeg
Enclosed Mini Portable Fiber Laser Marking Machine 066.jpeg
Enclosed Mini Portable Fiber Laser Marking Machine
The enclosed mini portable fiber laser marking machine is the most welcomed fiber laser engraver by industries with requirements of security for its enclosed safety door. Due to the fiber laser source, the laser marking machine is suitable for metal, like stainless steel, aluminum, copper, and especially jewellery. Recycling of laser marking on gold, silver and platinum can be achieved in such enclosed environment. Rotary attachment is optional for ring, bracelet, and other jewellry in circle, which ensures the jewellery laser marking machine work appropriately. The machine's portable design makes it in a mini cabinet and saves room more, suits for where space constraints. High readability and reliability enable the machine suitable for marking small metallic and plastic components.
Laser Safety Enclosure
Safety is priority for the operator, the fiber laser marking machine is equipped with a transparent window, whole marking operation can be viewed easily. Perfect protective standards for European market and with high safety requirements of the working environment.
Easy Software & Operation
In operation, all fiber laser marking parameters should be set in the ezcad software, which supports almost all common file formats. Only a few parameters setting before marking, no need to understand any programming language.
Fiber laser marking machine parameters
| Model | EP20/ EP30/ EP50/EP100 |
| --- | --- |
| Laser Power | 20W/ 30W/ 50W/ 100W |
| Laser Type | Fiber Laser |
| Working Area | 30mm*30mm ~ 300mm*300mm |
| Laser Wavelength | 1064nm |
| Frequency | 20KHz-100KHz |
| Marking Speed | ≤10000mm/s |
| Min. Character Size | 0.09mm |
| Mini. Line Width | 0.006mm |
| Laser Safety Classification | Class 4 |
| Beam quality M2 | <1.8 |
| Marking Depth | Depend on Materials |
| Repeat Accuracy | 0.002mm |
| Lifetime of Fiber Laser | >100, 000 hours |
| Power Consumption | 500W (for 20W Machine) |
| Graphic Format Supported | AI /DST / PLT / JPC / SVG / NC.G / BOT |
| Cooling Method | Air Cooling |
| Electrical Source Requirement | AC220V+-15%/50Hz/15A |
| Operating Temperature | 0℃~40℃ |